In the relentless pace of modern life, finding time for rest and recovery has become increasingly crucial for maintaining overall well-being. While traditional sleep remains essential, researchers have begun to uncover the remarkable benefits of Non-Sleep Deep Rest (NSDR) – a state of profound relaxation that goes beyond regular slumber. This emerging field of study sheds light on the potential benefits of NSDR offers for both physical health and cognitive function.
NSDR refers to periods of deep relaxation where the body and mind experience a state of rest that is distinct from sleep. While sleep serves as a fundamental mechanism for physical and mental restoration, NSDR offers a unique opportunity for rejuvenation without the complete disengagement from consciousness that sleep entails. This phenomenon can be achieved through mindfulness practices, meditation, progressive muscle relaxation, or even sensory deprivation techniques.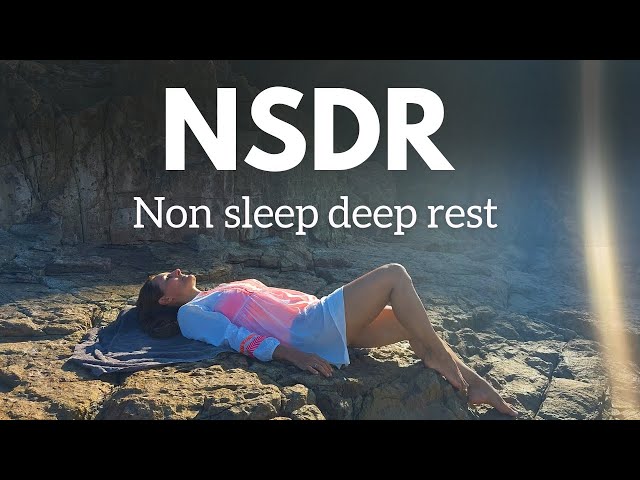 One of the primary health benefits associated with NSDR is stress reduction. Chronic stress has been linked to a range of adverse health outcomes, including cardiovascular diseases, weakened immune function, and mental health disorders. Engaging in regular NSDR sessions has been shown to activate the parasympathetic nervous system, promoting a relaxation response that counteracts the detrimental effects of stress hormones like cortisol. As a result, individuals who incorporate NSDR into their routines may experience reduced anxiety, improved mood, and enhanced overall emotional resilience.
Furthermore, NSDR can have a positive impact on cognitive function. Research suggests that NSDR practices can improve focus, attention, and memory. By allowing the mind to settle into a state of restful awareness, NSDR facilitates a mental reset that can enhance cognitive clarity and creativity. This heightened cognitive state is often referred to as the "relaxation response," a condition in which the brain shifts from its default mode network – associated with self-referential thoughts – to a mode that is more conducive to problem-solving and creative thinking.
Additionally, NSDR may play a role in regulating the body's hormonal balance and immune system. Some studies have indicated that regular NSDR practices could have a positive influence on hormone levels, potentially aiding in the regulation of metabolic processes, appetite, and weight management. Moreover, a well-functioning immune system is vital for warding off infections and diseases. By promoting relaxation and reducing stress-related inflammation, NSDR might indirectly contribute to bolstering immune defenses.